We started AdvicePay in 2016 after spotting a gap in the financial advising world — the need for a streamlined, compliant, secure way for advisors to get paid for their advice. Five years later, more than 3,700 financial advisors use AdvicePay, and we have processed more than $100 million in financial planning fees.

It's been quite a journey throughout the past five years. But, when you follow your passion, you never know where that might lead you. Here's the story of our AdvicePay journey so far, including what we've learned and how we've grown.
The Story of AdvicePay
As we started working on the idea of AdvicePay, the search for a platform that we could recommend confidently to advisors to bill for fee-for-service financial planning was a lengthy process. We had a number of conversations with existing billing and payment software providers, but all these conversations ended up getting stuck on the same set of questions:
Does the system store payment information in ways that the advisor can see it?
Can the advisor input payment information on their end?
Does the system send out invoice and payment receipts as required by regulators?
Does the system trigger or avoid custody?
Is the system compliant at the SEC and state level?
No single product checked all of these boxes. We even asked existing platforms if they were willing to build an iteration of their product that could serve these very specific needs of financial advisors. They all said a flat, "no." So, we decided to build it ourselves.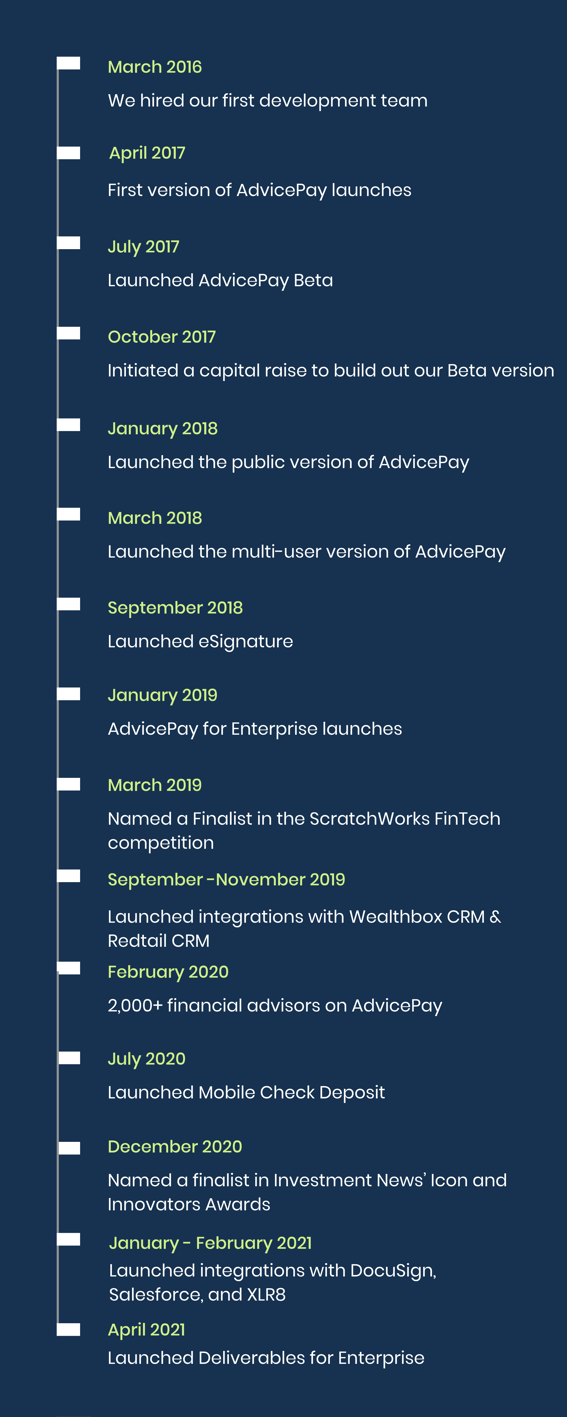 AdvicePay's first five years have been an incredible, rewarding journey. Now we have more than 3,700 financial advisors on the platform, have had 11,572 conversations with customers, facilitated payment for financial planning services to more than 38,000 clients, and have processed more than $100 million in financial planning fees. However, in many ways, it feels like we are just getting started. So, stay tuned for what's to come. Cheers to the next five years!
---
Made with love in Montana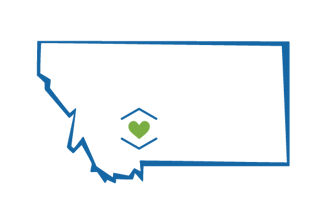 ---
Ready to see how AdvicePay can help you launch or grow your fee-for-service business?
---
Posted by AdvicePay