As disappointing as it is to open that Russell Stover's box and be confronted with a few sad fruit filled chocolates, it's even worse to deal with disappointing results around your billing and payment solution. So, in the spirit of sharing the love this Valentine's Day, we are sharing five of our most loved AdvicePay features designed specifically to help you launch, grow, and streamline your fee-for-service business.
Roses are red, violets are blue, we LOVE these AdvicePay features and are sure you will too! 😍
---
1. eSignature Integration
AdvicePay offers eSignature functionality through integrations with HelloSign and DocuSign to allow you to get your client agreement signed and get paid all in one, easy workflow. Not only is our eSignature feature simple for you to send agreements, but it also makes it easier for you to onboard new clients, ultimately saving you time and simplifying the process for your clients.
HelloSign:

Easily upload your templates and become more efficient instantly! Our eSignature feature with HelloSign is FREE for

unlimited

signatures and templates. Check out our HelloSign integration

here

.

DocuSign:

AdvicePay's DocuSign integration allows you to connect your existing DocuSign account to get financial planning agreements and other documents signed as part of your payment requests or independently. Easily access your templates through AdvicePay and become more efficient instantly! Check out our DocuSign integration

here

.
2. Multiple Client Payment Options
Advisors get to choose how they would like to be paid by their clients on each invoice. When requesting payments, Advisors can accept either Credit/Debit Card, ACH, or both! If you have restricted payment to only one option when your client is paying their invoice, they will not see the ability to pay by credit card if you selected ACH (and vice versa).
Credit/Debit Card

(Visa, Mastercard, American Express, Discover, JCB Diners Club, and China UnionPay)

ACH

(bank checking only -- no savings accounts)

Brokerage Account:

Most brokerage accounts need to have ACH enabled, and the client is able to do that through the company. It's typically a simple form to fill out, which in return activates ACH and gives your client an account and routing number to make debits.

Check (manually marking as paid):

When a client pays their invoice outside of AdvicePay (e.g., via check) and you want to track it accurately within your account, you can manually mark it as paid. This option is available for one-time, upfront invoices and subscriptions. After marking an invoice as paid, the invoice will have the status of 'Paid,' and the client will not receive further email notifications (such as automatic upcoming/past due payment reminders) about that specific invoice. It will also update the PDF invoice so that it clearly shows payment. Before the next invoice is due, we will generate an invoice labeled 'Upcoming Invoice' in your account. Your client will be notified of this upcoming invoice if it's not marked as paid and your client has Recurring Debit Reminders active on their account. You can then repeat the process to mark that invoice as paid, and so on. The "upcoming invoice" just needs to be paid before the due date. Learn more about marking invoices as paid

here.
3. Automation of Subscriptions
AdvicePay's subscription feature is convenient for you and your client, as once a client initially enters payment information and confirms/activates a subscription, no further action is needed! Advisors have the option of creating a subscription with frequencies of either monthly, quarterly, or semi-annually. Once your client activates the subscription, auto payments will be made through your client's bank account or credit card until you or your client cancels the subscription (or reaches the end date if you have one set). We know that it is important to help your clients keep track of their payments, so AdvicePay sends them an email notification seven days before they're billed and then sends them a confirmation email once the billing occurs.
Click here to learn more about how subscription payments work.
4. Fee Calculator
While there are many considerations and ways to calculate fees, AdvicePay has created four common fee calculator templates to help you get started. These templates and the pre-filled figures provided are flexible and provide only a general framework -- you have complete control over customizing them to fit your firm's and clients' needs.
Flat Fees (Flat Subscription):

You know your target client, what they need, and the complexity and time required to deliver it. Your niche is clear, and so you set one fee for all of your clients.

Income + Net Worth:

To account for the increased complexity and time that is required for clients with higher levels of income, assets, and net worth, you calculate your fees based on a percentage of their income and net worth.

Complexity Based:

Your fees focus on the complexity involved in building a financial plan for each client. Using multiples and factors, you calculate a client's fees based on their marital status, how many kids they have, whether they own a business, their real estate holdings, and whether they have student loans, for example.

Complexity Based + AUA:

For advisors who are billing for both financial planning and on an AUA basis, a blended calculator can be a valuable tool. This allows the advisor to calculate a combined fee for both the complexity-based financial planning work and the AUA they are managing. With one calculator, they can determine the total bill for their client and only bill their client once per billing period rather than separating them into two bills.
After creating and saving a calculator, you can use it to calculate a client's fee when you're requesting payment from them in AdvicePay. By default, a breakdown of the fee calculation will be shown on all invoices when a fee calculator is used during a payment request. To use the fee calculator when requesting a payment, click on the blue Use Fee Calculator link to help you calculate the invoice amount during Step 2 of the invoice setup process!

If you are interested in learning more about our fee calculator, check out our helpful articles: Using the Fee Calculator and Fee Calculator Templates: Setup Guide.
5. Data Security
Security at AdvicePay is a top priority for us — and we know it's a top priority for you as well. Here is how we keep AdvicePay safe and secure for both you and your clients:
For payments, we use Stripe, which is a U.S. based technology payment processor that processes billions of dollars each year. Stripe has been audited by a PCI-certified auditor and is certified to PCI Service Provider Level 1.

This is the most stringent level of certification available in the payments industry.

(If you're interested in learning more, please visit

https://stripe.com/docs/security/stripe

.)

We never store any of your payment information on the AdvicePay database.

So, you don't have to worry about your information being compromised.

We don't display full bank account/credit card information anywhere on AdvicePay.

In the Wallet, we only display the last four digits of the bank account or credit card number.

We only use HTTPS to provide confidentiality and integrity. HTTPS is the secure version of HTTP, the protocol over which data is sent between your browser and the website that you are connected to. The 'S' at the end of HTTPS stands for 'Secure.' It means

all communications between your browser and the website are encrypted.

AdvicePay has successfully completed our annual SOC 2 Type II audit for 2020!

This examination and audit highlights AdvicePay's continued commitment to deliver best-in-class solutions and safeguards to protect and secure our customers' data. The audit reviewed the security and availability criteria as defined by the AICPA Trust Services Criteria. The SOC 2 Type Audit Report is attached

here

if you want to check out the details.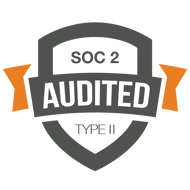 ---
While there are so many features that we could have chosen, we LOVE how these five save Advisors' time and effort by making the payment request process as simple as possible -- all while remaining secure and compliant. We hope that you love our features just as much as we do! 💙
---
Not looking to speed date an auditor this Valentine's Day?
Book a demo with a member of our team and learn more about how AdvicePay is built to address the unique compliance issues financial planners face when utilizing a fee-for-service model as part of their business.
---
Posted by Ashley Rumschlag

As part of the Happiness Hero team, Ashley delivers smart, thoughtful service to our users. For Ashley, helping others is the most rewarding part of the role. As a previous social worker turned customer support guru, Ashley has developed a unique perspective when it comes to ensuring the happiness of our users. While providing support is her primary job function by day, Ashley also enjoys playing, reading, and snuggling with her 2-year-old twins (Lydia and Luca.)