AdvicePay is what it is because of the people who work here. We are lucky to have some extremely talented team members in our ranks, so we thought we would tell you more about these individuals. Why do they work here? What do they do in their free time? What makes them tick?
---
The team member spotlight series aims to give you a glimpse into the life of the people who work here. To kick the series off, we talked to Happiness Hero, Erika Madden. Here is what she had to say: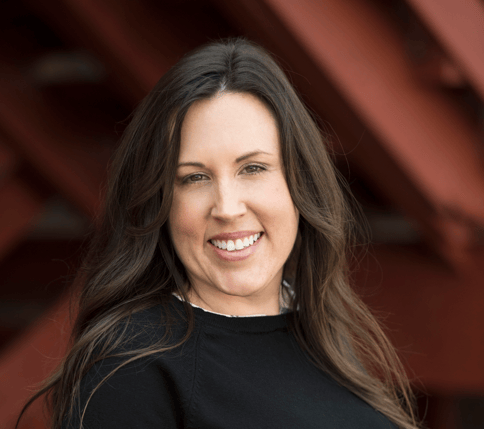 How did you hear about AdvicePay? What made you want to work here?
I was working for myself as a customer service consultant for solo business owners when I just so happened to stumble across AdvicePay's Happiness Hero job opening posted in a private Facebook group. For a year I had been casually looking to leave business ownership behind (it was a good run!), but I hadn't found anything that was making me sit up and say, "YES!
This
is the company I want to work for."
It only took one look at the job description and AdvicePay's Dream Team Handbook to send me into enthusiastic resume writing mode; the clear commitment to doing quality work with integrity + a happy human touch made me swoon. Right away, I understood that this company was unique for the high value it placed on people, most especially its customers.
Though I knew very little about the financial planning industry, I wasn't deterred -- pouring my entrepreneurial energy into helping the team create an A+ customer experience felt like an opportunity I had to be a part of!

What is a normal day for you like at AP?
By 6 a.m. I have a cup of coffee in hand and my calendar open. I always begin by reviewing the projects and tasks I want to prioritize for the day, then I move into drafting replies to customer emails that have come in overnight. Occasionally, this requires verifying or adjusting billing, recording feature requests, reaching out to help with failed payments, creating possible bug tickets for investigation by our development team, or redirecting emails to different members of our team. Every day requires a response that is a bit different or a new way of approaching a problem, so it never gets boring!
Once I get to "inbox zero," I start work on the to-do list I created earlier in the morning. Depending on the day, this can mean I'm:
Testing new features that we're gearing up to release (to make sure they're working as nicely as possible for our customers as soon as they're deployed)
Creating help desk articles -- or editing existing ones -- to prep for a new feature
In 1:1 or group meetings with fellow team members
Updating internal processes or policies for the Support team
Following up personally with customers to let them know that the feature they requested is now live (woohoo!)
Writing our monthly Release Notes post for the blog
Prioritizing feature requests from Support for our Product Owner
What 3 words would you use to describe AP?
Friendly. Responsive. Honest.

What is your favorite project that you have worked on so far while working at AP?
For a quarterly "Ship It" project last year, I created AdvicePay Support's (Awesome) Communication Kit. Its purpose is to help all team members working in AdvicePay Support to communicate clearly and consistently in a similar communication style. (While allowing room for our individual personalities to shine through, of course!) This has given us the power to provide our epic users with the generous, useful, and friendly help that they deserve. And that feels pretty darn amazing.

What inspires you?
Simple, kind emails from customers make my entire week. Getting an "oh wow, this worked -- y'all rock!" reply after we help them do something in the app is the best thing ever. Knowing that we could get that person to stop struggling and move forward with their business/life sooner rather than later is no small thing. I cherish it.


What is the first thing you do when you get off work?
Pick up my kids from school. ;) If it's summertime, taking them on a Dairy Queen run or visit to the park is usually in order.

Where are you going on your next vacation?

Hyalite Reservoir, which is located in the mountains just 12 minutes outside Bozeman. We stay for a few days in the same campground (and same site!) every year with the kids' grandparents. It's a great place to go tech-free, forage for chanterelle mushrooms, catch a fish, and come home smelling like campfire smoke. I can't get enough!
---
Stay tuned for more employee spotlights -- they will be featured on our blog and social.
---
Posted by AdvicePay