This past development cycle, we continued to make improvements to our native eSignature integration, improved our ADA accessibility, removed our invoice download limit, and crossed off some other updates and bug fixes on our list.
Check out our release notes below to get an overview of everything new and a sneak peek at what is just around the corner.
What we're most excited about 🎉
Improvements to our eSignature integration
The ability to send firm documents out to clients for eSignature right from AdvicePay is a feature many firms love for its cost-effectiveness and efficiency. To show our love, we added even more fun new features this month to make it a true snazzy solution to streamlining your client workflows!
First off, we will now email a copy of signed and completed documents directly to every person who has signed them. This means that a client no longer needs to log in to their account to access the final document or call/email you to ask for it!
Instead, they'll get a copy delivered straight to their inbox immediately after the last signee has submitted their signature: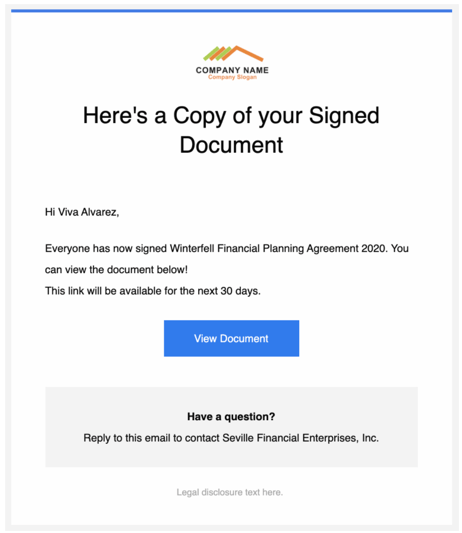 Second, our engineering team performed some cool code magic to clean up the names that appear in the drop-down menu when selecting document recipients. The result? Any "Role" that has a variation of the word "client" in it will only display client names in the drop-down when you go to send out a document.
(Previously, all users on your account would show up -- including admins, analysts, and fellow advisors.)

With all unnecessary names removed from view, sending off a document to a client is simpler than ever!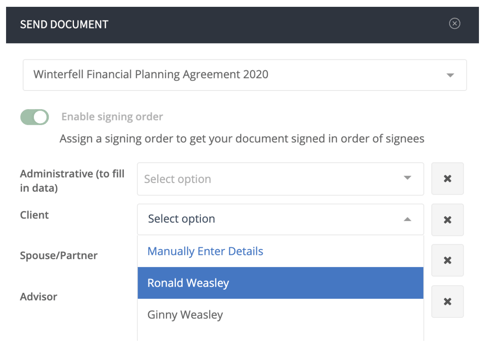 Looking for more advanced tips on how to get the most out of AdvicePay's native eSignature integration? Check out these articles recommended by our team:
---
Other Features & Bug Fixes
ADA accessibility updates -- you may have noticed colors are a bit bolder and some text is larger!
Added automatic redirect to the correct account when an email link is clicked -- say "hasta la vista!" to manual switching between accounts
Restricted name inputs to valid characters
Removed invoice download limit -- was previously 50, but is now unlimited
Server uptime enhancement
Scoped the "pay invoice" button to clients who have completed documents
Added remaining CRUD operations for advisors and admins on API
Added an audit log to our internal Super-Admin
Added tracking of Stripe events to database
Added scroll to multiple account view drop-down menu
Updated messaging when an eSign template is still processing
Prevented usage of Stripe script during payment process until it has fully loaded
Prevented entering a blank email when editing client profile
Pulled certs from database & support multiple certs
Fix for payment count not displaying during subscription creation
Fix for fee calculator quantity reversal
Fix for status display on PDF export
Fix for internal HubSpot sync for firm managers
Fix for fee increase email not sending to client
Fix for incorrect "billed" date on invoice
Fix for managing advisor's view of office agreements
Fix for missing upcoming payment reminder email after offline payment
What to Look Forward to:
Set advance/arrears per invoice
Additional information on transaction reports
DocuSign integration for Enterprise

---
Before you go:
Have a feature you'd like to see?
Visit our idea submission page on our website anytime to share your thoughts with our team!
---
Made with love in Montana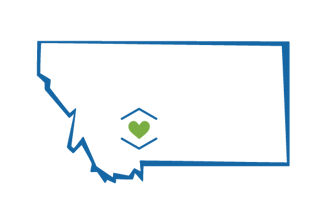 ---
Posted by Erika Madden

Erika is the reason you'll keep smiling, even in the (rare) event you have an issue with AdvicePay. As a mom of three kids with a Journalism degree, a long history of leading customer service, and a mild obsession with Lord of the Rings (extended version), you know Erika has the patience and tenacity to stick with whatever challenge comes up. Her problem-solving and communication skills are amazing, but honestly, it's her volunteer advocacy work with victims of domestic abuse that makes her our real hero.