Last month, we spent a lot of time making updates to our eSignature functionality. You will also be excited to learn that we pushed a bunch of bug fixes and other product updates live.
Check out our release notes below to get the scoop on everything new in AdvicePay.
What we're most excited about 🎉
Variable Signers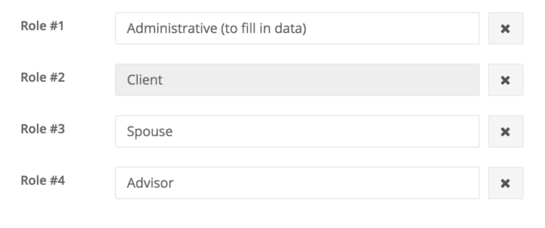 We've been making a lot of enhancements to the eSignature functionality over the past several months to improve efficiency -- and this month we're thrilled to offer yet another oft-requested feature: the ability to quickly adjust the recipients when sending out a document! This eliminates the need to create multiple templates just in order to have differing numbers of signee roles. Instead, you can have just one template with ALL of the roles you might possibly need — and easily remove any extra roles you don't need when you send it out!
To start taking advantage of this feature we recommend either using an existing template that has your maximum number of roles already set up, or creating a new template that contains all the possible roles that might need to enter something onto the document during the signing process.
Next, when sending a document based off that template you will see boxes marked with an X next to each role — this is where you can remove one or more extra signers if needed!
Our eSignature article on the help desk will walk you through all of this as well, if you'd like to take a peek: How to Prepare Documents for Signing
Swap/replace underlying documents in an eSign template

Continuing the theme of making eSign simpler to use so that you can save time, we also added the ability to switch out a document in a template while keeping all your existing fields in place!

No longer do you need to create a new template from scratch when one or more underlying document files are updated and need to be replaced. Instead, document files you've uploaded for a template can be easily swapped out and replaced with a new document file. (Great for annual updates to financial planning agreements, ADVs, etc!)

Check out the full how-to right here: Swap/Replace Underlying Documents
Two-factor authentication using an authenticator app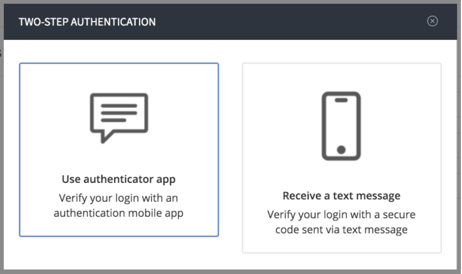 We now offer two different multi-factor authentication options to add extra security protections for your account: text/SMS or authentication via an app like Google Authenticator or Authy! Authentication via an app is considered more secure, and is our recommended method to keep your account information safe from prying eyes.

Get started enabling two-factor authentication on your account now!
---
Other Features & Bug Fixes
Updated Business Dashboard projections to improve accuracy
Recurring Debit Reminder email sent out 7 days before a subscription bills made optional instead of mandatory
Added text copy for eSign document uploads that exceed 40 mbs
Redesigned the Signatures table
Cleared out logos that were deleted from S3 but still linked in database
Updated language on email sent to client when a paused subscription resumes billing to improve bill date clarity
Enabled extra IP checks during user registration
Updated Fee Map for new discount code
Better error handling for duplicate email key
Fix for eSign recipient not populating when adding a new client during a payment request
Fix for Sentry error due to large subscription pause length
Fix for Sentry error due to bookmarked PDF downloads with two-factor auth
Fix for new Analyst users being unable to view the Transfers page
Fix for Sentry error due to invalid analyst permission on eSign templates
Fix for subscription error when signers have the same name
Fix for missing cancellation information in subscription log
Fix for error related to refunding invoices when advisor is deleted
Fix for inability to remove an Advisor role when setting up an eSign template
Fix for Google Pay error
Fix for next bill date display
What to Look Forward to:
Mobile check deposit
Mark payments on a subscription as paid
Transfers screen updates
---
Before you go:
Have a feature you'd like to see?
Visit our idea submission page on our website anytime to share your thoughts with our team!
---
Made with love in Montana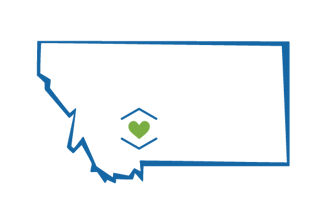 Posted by Erika Madden

Erika is the reason you'll keep smiling, even in the (rare) event you have an issue with AdvicePay. As a mom of three kids with a Journalism degree, a long history of leading customer service, and a mild obsession with Lord of the Rings (extended version), you know Erika has the patience and tenacity to stick with whatever challenge comes up. Her problem-solving and communication skills are amazing, but honestly, it's her volunteer advocacy work with victims of domestic abuse that makes her our real hero.