It's a new month, which means we have another round of product updates and bug fixes for you! In addition to a new integration for our Enterprise users, we also added the ability for you select multiple descriptions of services on a single invoice or subscription
Take a look at what's new in AdvicePay, and get a sneak peek at what is just around the corner.
What we're most excited about 🎉
Add multiple services to invoices and subscriptions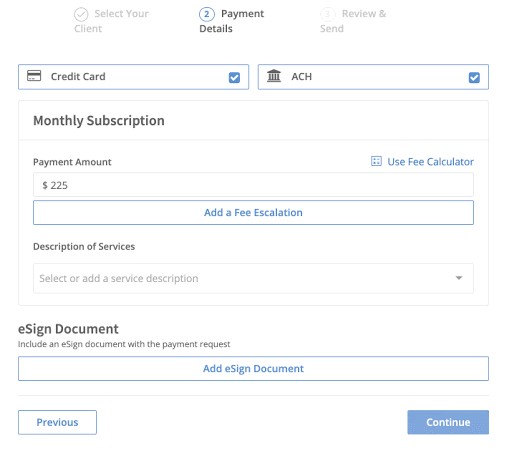 You can now select multiple descriptions of services on a single invoice or subscription in AdvicePay, allowing you to easily list all of the work included in a client's billing! Available descriptions are pulled from both the firm-wide invoice settings, as well as your own personal account descriptions (depending on permissions), and can be easily edited while adding them to the payment request if needed. And, if you need to add a description on the fly, you can also simply start typing to create a brand new description to include.
The resulting invoice will include all the descriptions in line item format so that your clients can quickly see exactly what work you're performing: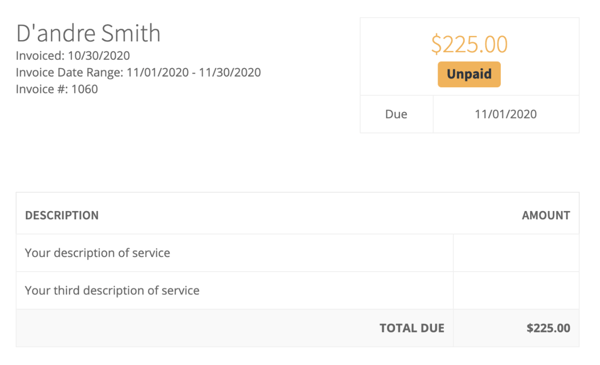 Plus, you can then filter your invoices and subscriptions inside AdvicePay based on these saved services for helpful reporting. (Multiple descriptions of service are now supported in transaction reports as well.)
DocuSign integration for Enterprise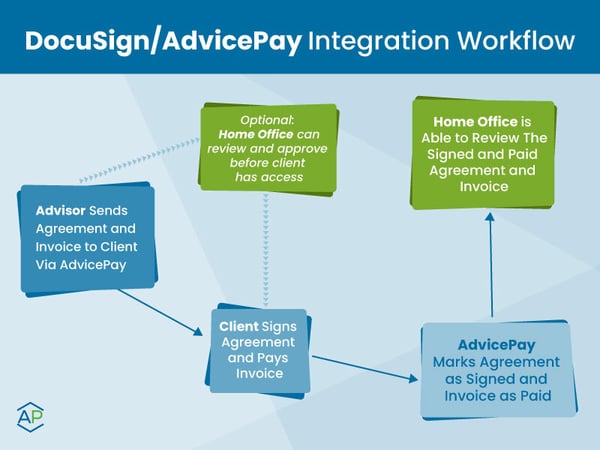 AdvicePay's new DocuSign integration for Enterprise plans allows firms with an API DocuSign plan to connect their existing DocuSign account to get financial planning agreements and other documents signed -- either with payment requests or independently.

If your firm uses DocuSign now, you'll love this integration because it allows you to:
Manage company agreements and invoicing in a single system: AdvicePay. (Efficiency for the win!) This also makes it super easy to standardize templates or agreements for advisors on your AdvicePay account to use.
Simplify and speed up the invoicing and agreement process for your advisors, as it enables them to do it all in a single workflow. Advisors can forget jumping between two different apps trying to determine who has signed so who can be issued an invoice...with this integration we make it straightforward and automatic.
Thrill clients by giving them the ability to sign and pay in one easy step! Additionally, clients will now have their agreement and invoice history in one place -- their AdvicePay client portal.
And best of all, it's totally free; in less than a minute you can toggle it on, connect to DocuSign, and start sending + tracking documents right from your AdvicePay account!
Still need to know more? Watch our quick 2-minute video with Mary Moore, Product Manager, to learn more about the DocuSign integration, then reach out to support@advicepay.com or your designated Relationship Manager. We're here to help!
Are you a Professional user interested in DocuSign? Let us know here.
---
Other Features & Bug Fixes
Audit Log

additions -- including dispute opened/closed, client canceling a subscription, and re-assigning a client's advisor
Onboarding helper text for Social Security Number requirement
Valid email address verification
Add email address verification during registration
Requesting individual invoices via API
Obtain list of client attributes for a firm on API
Update client via API
Update dispute email copy
Better handling for crawlers
Duplicate email/account notification when creating new account
Update "delete account" alert copy
Permission check and better error handling for credit cards
DocuSign webhooks
Internal Enterprise vs. Enterprise Plus differentiation
Add Wootric in-app
Improve handling of invoice approvals on deleted accounts
Additional logging for attempted redirect hijacks
Segment test environments from production in AWS
Fix for deleted clients' email address not updating properly
Fix for cancel message not showing properly
Fix for account switching for SSO user not working properly
Fix for multiple invoice upload failing for one client
Fix for upcoming invoice not generated after overdue marked as paid
Fix for stuck Multi Factor Auth Confirm Phone Number
Fix for client admin link displayed in log
Fix for BCC emails not sent to office manager
Fix for description z-index issue
Fix for error when uploading logo with same file name
Fix for bugs when switching from HelloSign to DocuSign
What to Look Forward to:
Deliverables
Salesforce integration
---
Before you go:
Have a feature you'd like to see?
Visit our idea submission page on our website anytime to share your thoughts with our team!
---
Made with love in Montana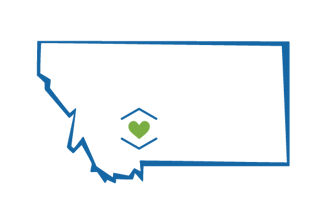 ---
Posted by Erika Madden

Erika is the reason you'll keep smiling, even in the (rare) event you have an issue with AdvicePay. As a mom of three kids with a Journalism degree, a long history of leading customer service, and a mild obsession with Lord of the Rings (extended version), you know Erika has the patience and tenacity to stick with whatever challenge comes up. Her problem-solving and communication skills are amazing, but honestly, it's her volunteer advocacy work with victims of domestic abuse that makes her our real hero.