Chad Chubb is a Certified Financial Planner™, Certified Student Loan Professional™, and the founder of WealthKeel and lead advisor.
He's passionate about working with physicians and their families to create financial plans that take complex money-issues and simplify them. Chad's biggest goal is to help his clients free up their time so that they can focus on what matters in life, all while attempting to grow their wealth and meet their goals.
Chad has relied on AdvicePay for his electronic billing since 2018. We had the opportunity to meet with him and learn more about his business and his use of AdvicePay in particular.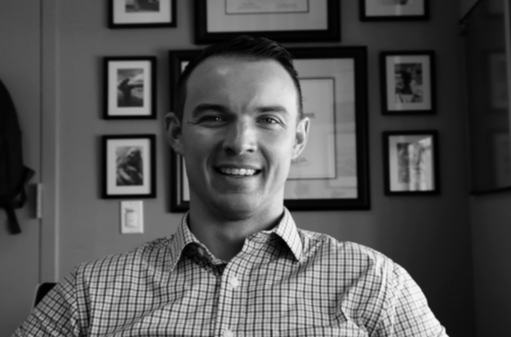 Chad Chubb, CFP®, CSLP®
Q: Can you give us some background on you and your firm?
Chad: Our firm is located in Philadelphia, PA and our practice is very niche heavy. We work with Generation X and Y physicians and most of our clients are under the age of 50. A lot of our clients have student loans in place but have a very high income currently or have high-income potential.
Q: What trends in the industry drove the need to use AdvicePay?
Chad: The beauty of a niche-specific firm is that flat-fee subscriptions make sense for our clients. Most of our clients have mid-six to seven figures of income but may still have a negative net worth due to student loans. AdvicePay and our subscription model allowed us to focus our pricing model on our clients' needs, not the industry's needs.
Q: What was the worst part of your process before you started using AdvicePay?
Chad: Before adopting AdvicePay, we were using another technology provider, which we later found out was not 100% compliant in the way AdvicePay is built. This platform was not efficient for us or our clients. Due to this, we had many of our young professional clients resorting to mail in checks, which was inefficient.
Now, we are in the middle of a pandemic, and mailing checks is even more frowned upon than it was previously. Thankfully, we have AdvicePay and technology to help us.
Q: Would you share some details about how your team implemented AdvicePay?
Chad: Since our firm is part of a larger RIA (Vicus Capital), we had to get it approved through them first. After approval, we were up and running. We sent out initial emails to clients, they entered their information, and BOOM -- we were up and running!
Now, we have a very good process in place. We bill initial plan fees and then start billing subscription fees a month or two later. It is simple. We have our process in place and can track and monitor everything in AdvicePay. Clients like that they have their own portal and that we are not asking them for any information. It is also reassuring to them that they can turn a subscription off at any time. This allowed us to avoid the "gym model" of calling someone 400 times to cancel a subscription. It builds a lot of trust with our clients.
Q: Which features are most valuable to you in AdvicePay?
Chad: AdvicePay as a whole is valuable. For us, it is something that we can set it and forget it. If we experience any issues, we know that we will receive an email from your team advising us on the issue. We also know that if we need help with the platform, we can email AdvicePay and we will receive a response quickly and can forward that response to our clients. The entire system is valuable to us.
Q: What benefits do you see with offering the fee-for-service model to your clients?
Chad: For us, it fits our niche of Generation XY physicians. Fee-for-service and the flat-fee model just make sense for young professionals. The AUM model does not fit our young professional clients. Even though they have households of annual income over a million dollars, they would still not meet the AUM minimums.
Q: How have your clients reacted to using AdvicePay?
Chad: It comes naturally to them. In today's world, everything we do is on a subscription -- you plug in your bank account information and you are up and running. Therefore, they haven't reacted to it and that is a good thing! It proves how seamlessly and flawlessly it builds into our everyday life.
Q: What would you tell others who might be considering AdvicePay?
Chad: I can't imagine doing it another way! Everything is easy, efficient, and compliant. If you are going to utilize a subscription model, bill hourly, or even one-time fees, AdvicePay is the only provider out there to be thinking of.
---
Advisory Services and Financial Planning offered through Vicus Capital, Inc., a Federally Registered Investment Advisor. Registered Representative offering securities through Cetera Advisor Networks LLC, member FINRA/SIPC. Cetera is under separate ownership from any other named entity. WealthKeel LLC, 111 South Independence Mall East, Suite 500, Philadelphia, PA 19106
---
Ready to try AdvicePay?
Sign up for a free 14-day trial of AdvicePay.
---
Share Your Story With Us!
We would love to hear about how AdvicePay has been a success for you! Click here to be considered for a success story blog post.
---
Posted by Shannon Beck

In her role, Shannon oversees all aspects of AdvicePay's marketing and brand communications. Her experience in marketing for continuing education and tech companies means that she's both a learner and a teacher through her work. When she's not using her creative skills to help folks learn about AdvicePay and how to get the most out of it, you can find her kayaking, camping, and trying out new recipes with her husband. Born in Baltimore, she's still an avid Raven's fan, cheering from Montana.