Kaleb Paddock, CFP®, is the Founder of Ten Talents Financial Planning. Founded in August 2018 in Parker, Colorado, Ten Talents Financial Planning is rooted deep in bringing confidence and clarity to their clients' financial situation. As a fiduciary and fee-only advisor, Kaleb is passionate about helping his clients gain control of their financial future.
Since launching his firm in 2018, Kaleb has come to trust and rely on AdvicePay for his electronic billing. We had the opportunity to sit down with him to learn more about his business and his use of AdvicePay in particular.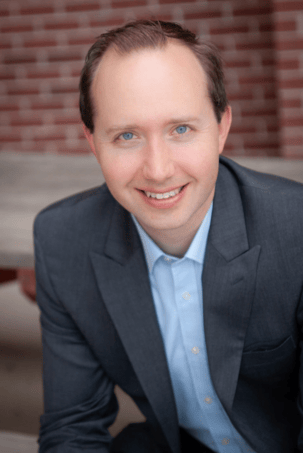 Kaleb Paddock, CFP®
Q: Can you give us some background on you and your firm?
Kaleb: Right now, 75% of my business is flat fees deducted from checking accounts, 25% is typical AUM deduction.
I launched my firm in August of 2018 and am targeting clients who are eyeing retirement decisions. So, my primary client base is mostly traditional retirement, as well as folks in this FIRE movement (Financial Independence, Retire Early AKA people who are trying to retire early.) The flat fee structure is really popular in the FIRE community.
Q: By using AdvicePay, can you measure any improvements in productivity or time savings?
Kaleb: AdvicePay is a huge time savings for me in terms of monthly and quarterly invoicing. I don't have to think about it and just let AdvicePay do its thing and automatically send out the invoices. I have zero accounts receivables at all times.
Q: Which features are most valuable to you in AdvicePay?
Kaleb: One of the most valuable features is the HelloSign feature. I put all of my contracts through AdvicePay. This is great because it gets clients familiar with AdvicePay and also gets them used to receiving emails from AdvicePay for their contract. I was able to drop my Docusign subscription and save about $300 a year.
Overall, the entire interface is very smooth, easy to use, and helpful all around.
Q: What benefits do you see with offering the fee-for-service model to your clients?
Kaleb: In addition to reaching the underserved population using the fee-for-service model, I am also seeing that there are people at Vanguard, Schwab, Fidelity, etc. that have 1-5 million dollars. These people don't want to have someone manage that money for 1-2%. For example, if you have 2 million dollars, you will pay around $20,000 to get that managed by an advisor. As a fee-for-service advisor, I charge $7,500 for that same 2 million dollar client. As a result, my clients experience huge savings and can go to Europe two more times a year. With the fee-for-service model, I charge fees that are point blank and I am able to state to my clients, "This is all the work I am doing, so this is what I am charging." The fee-for-service model, whether it is debited from a brokerage account or checking account, is a blue ocean of opportunity.
Q: What types of clients are you working with most under the fee-for-service model?
Kaleb: I have 3 packages: Grow, Retire, and Retire + Invest. The Grow Package is for people who are trying to grow with young families. These people are typically in the underserved population or just want the fee-for-service model. The Retire Package is for couples who want to retire in the next 5-10 years and are not necessarily looking to engage in a typical AUM structure. These people have money and could qualify for 90% of the RIAs out there, they are just not interested in the AUM model.
Q: How have your clients reacted to using AdvicePay?
Kaleb: Clients overall say it is smooth and easy. Like I said, I get paid on time and 100% of invoices are paid up to date. People love it!
Q: What is your advice to others who might be considering AdvicePay?
Kaleb: I would onboard it! You want to have a structure for what you are going to charge clients and know what your offerings going to be. Once you have a service model outlined and you have identified your demographics, use AdvicePay as your payment processor.
Essentially, have a plan and then use AdvicePay to service those clients, whether they are underserved, or they are the affluent, higher net worth clients who are simply not interested in the AUM model.
---
Ready to try AdvicePay?
Sign up for a free 14-day trial of AdvicePay.
---
Share Your Story With Us!
We would love to hear about how AdvicePay has been a success for you! Click here to be considered for a success story blog post.
---
Posted by Shannon Beck

In her role, Shannon oversees all aspects of AdvicePay's marketing and brand communications. Her experience in marketing for continuing education and tech companies means that she's both a learner and a teacher through her work. When she's not using her creative skills to help folks learn about AdvicePay and how to get the most out of it, you can find her kayaking, camping, and trying out new recipes with her husband. Born in Baltimore, she's still an avid Raven's fan, cheering from Montana.