We recently announced our new accounting software integration, via the Business Importer (B-Importer) tool. This has been our most requested feature, and we're very excited it's here!
We are partnering with B-Importer so you can import your AdvicePay data into Quickbooks, Xero, and Sage One. If you are a Professional or Enterprise subscriber, this feature comes at no extra charge. Basic subscribers -- this is just another reason to upgrade your account! :)
Think Practice Management
From a practice management perspective, when we think about integrations and technology, we want to utilize tools that allow us to save time on operational tasks so we can spend more time where we provide the most value -- working with clients.
Examples
Requesting, collecting, depositing, and tracking checks is not time well spent by anyone on your team, especially when you can use AdvicePay. (For those wondering, AdvicePay is the compliant and efficient billing solution designed specifically for financial planners charging via the fee-for-service model, including ongoing subscriptions.)

Manually entering payment transactions into your accounting software is time-consuming and error-prone. With AdvicePay's B-Importer integration, you save time and increase accuracy by turning a manual process into an automated one!

By increasing efficiency around these tasks - and others like them - you now have more time to focus on your clients - marketing to prospects, preparing financial plans, and meeting with your clients. This is where you add the most value, and it's time well spent!
You certainly wouldn't outsource your client meetings to a piece of technology, but you should implement technology and integrations where they make sense. So, how does this new B-Importer integration save you time, increase efficiency, and reduce mistakes?
---
AdvicePay Interviews FA Bean Counters on Using B-Importer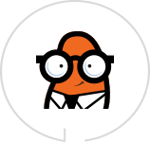 AdvicePay's Lucy Robeson, CFP® sits down with FA Bean Counters' Rhonda Moore
AP: How much time will this integration save my firm each month?
FABC: About one hour - and on up from there! This will depend on the size of your firm and how many transactions you process each month. A larger firm has already reported saving 10 hours of time each month!
AP: What tasks will this save my firm from doing?
FABC: You no longer have to manually enter invoices and sales receipts. Plus, with this integration you can efficiently and accurately import the data for gross payments, meaning the data on your books will match your invoices! The fees associated with each transaction will also be imported, providing you with a complete record of the gross payment amount, the fees, and the net amount. All of this saves you time and ensures your books are more accurate!
AP: Who can do this in my office?
FABC: Anyone who has access to AdvicePay and uses your bookkeeping software. With AdvicePay, you get unlimited Admin users who are able to set up and sign into this integration within their AdvicePay account. Of course, account owners on Professional and Enterprise accounts can too!
AP: Does using B-Importer increase accuracy when doing my books?
FABC: Yes! This integration avoids manually entering any numbers, preventing any transaction data from being transposed, incorrectly entered, omitted, or added more than once. Because you are downloading the data - without any manual entry - client names, payment dates, payment amounts, invoice numbers, and all associated entries related to each transaction will be imported without the risk of any incorrectly entered data. Additionally, if you post just the deposited funds (net of fees) you are understating your income and expenses. With this integration, you correctly capture your gross fees (exactly matching the invoices sent to your clients) and the transaction costs.
AP: How can this B-Importer integration increase efficiency at my firm?
FABC: Time is money, so saving time is saving money! This integration saves you time, freeing you up to work on more valuable tasks. And because this integration reduces errors you also save significant time spent trying to find those errors when data is entered manually. While one typo or incorrect data transposition may seem to be a small mistake, trying to identify it among hundreds or thousands of line items can take significant time. Trading in your manual process for a streamlined integration will reduce the time spent searching for small typos and free up significant time!
AP: Is there anything else you want to highlight about the new AP integration with B-Importer?
FABC: B-Importer can also be used to bring in AUM income from billing sheets, journal entries, client lists, and other fields that are helpful as you maintain up-to-date and accurate books.
LEARN MORE
---
Questions about AdvicePay?
We are here to help! Please reach out to support@advicepay.com.
Posted by Lucy Robeson, CFP®

Lucy uses her leadership skills to guide the AdvicePay team, while implementing the company vision, mission, and long-term goals. She is a CERTIFIED FINANCIAL PLANNER™ professional and has extensive experience in comprehensive financial planning, directing firm operations, and (unrelated) swimming with bull sharks while living in Fiji. Lucy is passionate about promoting the fee-for-service business model and helping financial planners understand how and why to adopt it into their businesses. When she's not working, you can find Lucy on the tennis court, hiking in the mountains, and cheering on the Virginia Tech Hokies.