In June our team spent time enjoying the much-anticipated warmer weather (Montana summers are short but glorious!), chatting with amazingly talented people for a brand new development position on our Product team, and working on an efficiency-boosting addition to our Enterprise-level Deliverables feature.
Our Customer Experience team also released a handy Quickstart Guide for new firms on our Essential and Professional plans. Implementing AdvicePay doesn't have to take long -- we'll walk you through a few simple setup steps so that you can start billing clients and getting paid faster than you think!
Curious to know more? Peruse our release notes below:
What we're most excited about 🎉
Ongoing Deliverables
Our Deliverables feature on the AdvicePay Enterprise platform was designed for both compliance and productivity, and with every evolution, it just keeps getting better.
At the home office level you can now create a deliverable request for an advisor and their client just once, then have our system take over to automatically generate future requests each time the current deliverable is submitted.
Additionally, working with this new option is flexible: you can create ongoing deliverables that 1) are set to only occur a certain number of times, or 2) will keep going indefinitely.
These options are ideal for clients on limited engagement or ongoing subscription services; instead of manually creating a new deliverable each time a submission is needed, you can simply set it and forget it!
If your Enterprise is not yet taking advantage of our Deliverables feature, we're eager to introduce you to the ways in which it can substantially improve how you're overseeing and managing fee-for-service business today. Let us help you avoid regulatory fines and negative headlines for "fee-for-no-service!"
Read more about Deliverables and get in touch with a member of our team.
QuickStart Guide for New Firms
When signing up for any new technology for your business, it's easy to find yourself feeling lost when initially logging in for the first time.
Should you click that button? Just where are all the settings located? What do your clients need to know before they interact with it? How in the world does this whole thing work?!

This past month, we rolled out a new onboarding resource in our Knowledge Base that will help you get set up in the quickest, smartest way possible. By using this onboarding guide, many new advisors on our Essential and Professional plans will find it's doable to start setting up billing for clients in under a day.

Included in the guide is a sample email template that you're free to use when introducing your clients to AdvicePay. Whether you're transitioning away from collecting checks or from another billing system, we encourage you to use the entire template as-is or simply adapt pieces of it to fit your needs.
The result? Clear, transparent communication and a stellar client experience.
Come on over and check out the entire guide!
---
Other Features & Bug Fixes
We removed "failed" email notifications

on subscription invoices when they are being marked as paid

outside the app and clients have no payment information on file. Thanks to all our users who spurred us to make this change!
Copy on Deliverables emails got a refresh for clarity and tone
Email Setting actions were added to the

Audit Log

-- so you can track when changes were made to notifications
Updated link in Failed Payout notification email
Added correct advisor permissions to public API
Added Connect bank account verification email
Promoted egress firewall rules to production
Moved alerts to Vue
Ensured OAuth access tokens are valid after subsequent issue
Fix for strange sidebar on signup when browser width is exactly 1200px
Fix for a box appearing around a firm's logo
Fix for a typo on Online Check Deposit screen
Fix for Salesforce sync failure when multiple accounts have the same email address
Fix for invoice approval not appearing after edits
Fix for checks not moving to Paid status
Fix for individual approval email going out while off in settings


What to Look Forward to:
---
Before you go:
Have a feature you'd like to see?
Visit our idea submission page on our website anytime to share your thoughts with our team!
---
Made with love in Montana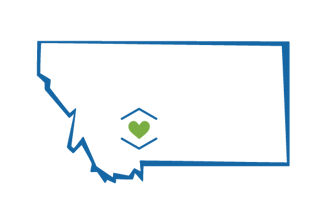 Posted by Lana Dalton

Lana is a Happiness Champion (aka Relationship Manager) at AdvicePay and loves helping enterprise users implement and optimize the AdvicePay platform. After graduating from the University of Washington in Seattle, Lana spent the past three years working in the tech industry, helping organizations implement software, create training content, and establish onboarding processes. When she's not helping our enterprise users, you can find Lana trail running, backcountry skiing, and cooking different types of cuisine.