This month, we have been heads down adding polish to our platform and preparing for a few exciting releases in November. Take a look at what's new in AdvicePay, and get a sneak peek at what is just around the corner.
What we're most excited about:
Fee Escalation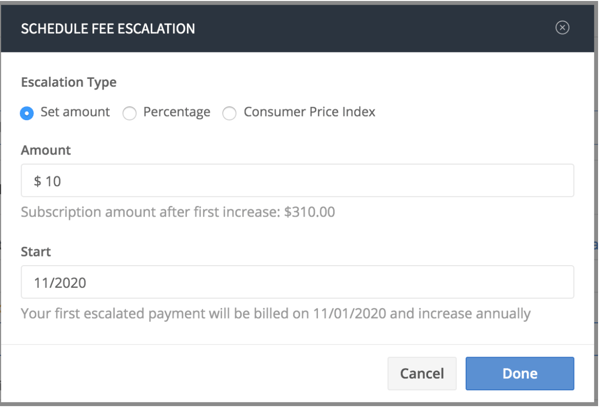 Effortlessly increase your client's subscription fee each year by adding an automatic fee escalation! A scheduled escalation can be added to new subscriptions as well as ongoing subscriptions, and will increase the client's payment amount annually as long as the subscription remains active.
Here's how to begin taking advantage of this feature or read our interview on successfully implementing fee increases.
Two-Factor Authentication
We now offer an optional security setting that, if enabled, will prompt you to enter a code sent to your mobile phone each time you log in to your account. This code will help to ensure your information remains safe and secure!
All users (including clients) can enable the code by visiting Your Profile > Two-Step Authentication and clicking Enable: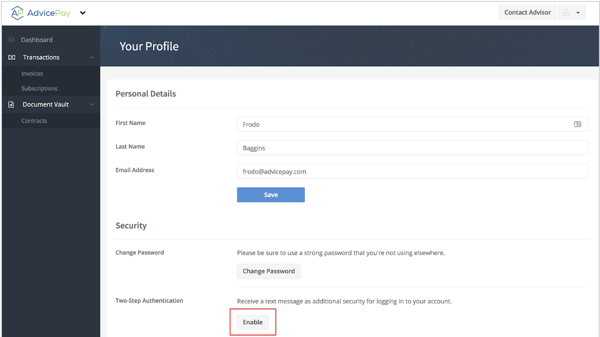 Read our help desk article for more guidance!
Ability to set Paid Date for (or Delete) Marked as Paid Invoices

Some clients still prefer to pay by check, so we made a few happy enhancements to the "marking as paid" feature to make it more functional!

Now not only can you set a specific Paid Date for a one-time invoice (and yes, you can even back date this, too!), you can also delete the invoice entirely if you made a mistake or were just testing the system.
Get up to speed with our full tutorial

Other Features & Bug Fixes
Added ability for all users to sign contracts without logging in

Editing/backfilling rep codes

Launched

app status page!

Updated approval page on Enterprise (first piece of Compliance epic)

Visual tweaks to app/PDF invoice (remove quantity)

Advisor export performance tuning - was taking up to 7 seconds, now takes milliseconds!

Refined text box label when editing e-sign templates

Improved login security (force password reset after failed attempts)

Fresh screens for login, account confirmation, password reset, and two-factor auth!

Tweak account closing capabilities via SuperAdmin

Viewing Firm settings from SuperAdmin panel

Suspend account capability added to SuperAdmin

Dev dashboard

Invoice download API endpoint

Updated Connect accounts going forward (major part of Stripe updates)

Automation for Oauth integrator kick-off

Adjust transaction report columns

Block contract signing when attached invoice is pending approval

Fix for pausing subscription date

Fix for undercharging CC transaction fees

Fix for email log permissions

Fix for extra upcoming debit notification email

Fix for invoice email when last signer on a contract

Fix for incorrect bill date display

Fix for invoice import parsing bug



---
What to Look Forward to:
Redtail integration

More advanced approvals/compliance work on Enterprise

Business dashboard overhaul!
---
Before you go:
New to AdvicePay? Let us give you a tour of the unique features of the platform and answer any questions you might have about how AdvicePay can work for you.
---
Made with love in Montana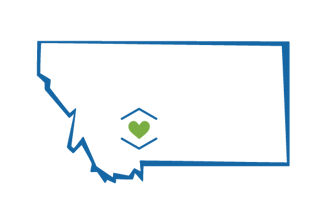 Posted by Erika Madden

Erika is the reason you'll keep smiling, even in the (rare) event you have an issue with AdvicePay. As a mom of three kids with a Journalism degree, a long history of leading customer service, and a mild obsession with Lord of the Rings (extended version), you know Erika has the patience and tenacity to stick with whatever challenge comes up. Her problem-solving and communication skills are amazing, but honestly, it's her volunteer advocacy work with victims of domestic abuse that makes her our real hero.