Before we jump in to cover everything new in AdvicePay, we want to be sure to take a moment to acknowledge the COVID-19 situation. The AdvicePay team is able to work remotely during this time, which allows us to prioritize our health and safety while continuing service for our users. We've put together a few resources to help you during this time:
Now, onto everything new in AdvicePay! 😊This past month, our team made some key improvements to our eSignature integration. You'll also be happy to know that our team worked hard on a ton of items behind the scenes: like bug fixes and changes to internal infrastructure.
Read on to take a look at what's new in AdvicePay, and get a sneak peek at what is just around the corner.
---
What we're most excited about 🎉
Improvements to eSignature efficiency

When we first released our eSignature integration, our goal was to make workflows at your firm more efficient. As we've added more features to eSign capabilities -- such as signing order! -- the goal has remained the same: finding ways to make the process of getting your documents signed both fast and simple.

In this spirit, we made two minor (but not insignificant) changes to how eSign worked this month:

1. Template fields are now duplicated when a template is duplicated!

You asked that when you duplicate an existing template to create the second, we carry over your existing fields as well. You let us know that while you might be changing some fields, many of them needed to stay the same -- and setting everything back up from scratch was taking time.

So now, instead of starting with a blank slate, a duplicated template carries over both the underlying documents and all its formerly established fields as well. All you need to do is click "Duplicate" on a template and we'll take care of the rest!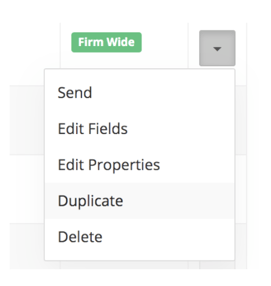 2. Documents cannot be downloaded until they've finished processing the signature.
After an electronic signature is made, it can take a few seconds for our underlying eSignature integration partner to process it and place it on the document. From time to time this meant that if you, a client, or other signee clicked the "Download" button immediately after signing, an unsigned PDF document was provided -- resulting in time spent going back to re-download documents or writing into our team for guidance.

This wasn't the experience we wanted you (or your other signees) to have, so to eliminate any hassle we now disable the ability to download a document after signing until the recently submitted signature has finished processing.

We'll display a helpful message so that it's clear what's happening; the button will activate and its text will change to "Download contract" when everything is ready:
Other Features & Bug Fixes
Add user ID to Hubspot sync
Email settings fix for managed advisors
eSign Document List API
API Docs eSign Document List Endpoint
Remove Connect accounts with closed AP accounts + zero balance (migration)
Switch between accounts - SSO
Sync next recurring payment date display
Prevent navigation to payment details while payment is processing
Bug fix: Cancel fee change
Minor Google Analytics change


What to Look Forward to:
Offices (Enterprise-level organization)
Fee Calculator additions
Client experience improvements
---
Before you go:
Have a feature you'd like to see?
Visit our idea submission page on our website anytime to share your thoughts with our team!
Please share your feedback with us!
Like many of you, we are trying to do what we can to help our customers navigate this challenging time. Therefore, we want to know more about what content we can provide that you find helpful. Please share your thoughts with us by completing this survey.
---
Made with love in Montana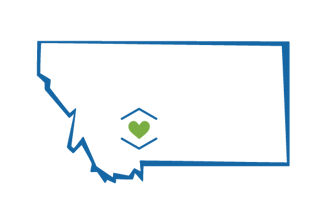 ---
Posted by Erika Madden

Erika is the reason you'll keep smiling, even in the (rare) event you have an issue with AdvicePay. As a mom of three kids with a Journalism degree, a long history of leading customer service, and a mild obsession with Lord of the Rings (extended version), you know Erika has the patience and tenacity to stick with whatever challenge comes up. Her problem-solving and communication skills are amazing, but honestly, it's her volunteer advocacy work with victims of domestic abuse that makes her our real hero.