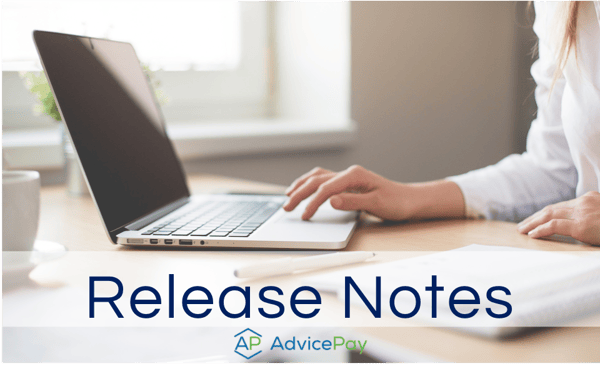 In November, we delivered on one of our most often requested feature adds: eSignature integration! Yep, we did it. All of that, and a bit more.
(We're not folks to brag, but our developers are pretty much rock stars.)
The rest of the team has been pitching in, too, getting the word out, answering your questions, and planning for what's next. Take a look!
---

Have you subscribed to our blog yet? Umm...why not?
Take a moment now to subscribe so you don't miss out!

---
What we're most excited about
ESIGNATURE
You asked for it. We've got it. Now, here's what you can do with it in AdvicePay.
Description of Services
Customize your description of services to create payment requests quickly.
Other Features & Fixes
Style fixes to the Audit Log filter panel: Ahh, that's better.
Added sentry notification for failed web hooks : Nerdy, yet helpful.
Enabled eSignature billing for XYPN Member-AdvicePay subscribers: We would never leave you out of the eSignature party!
Fix for refund button: If a client is deleted, the refund button is disabled.
---
NOVEMBER Release Details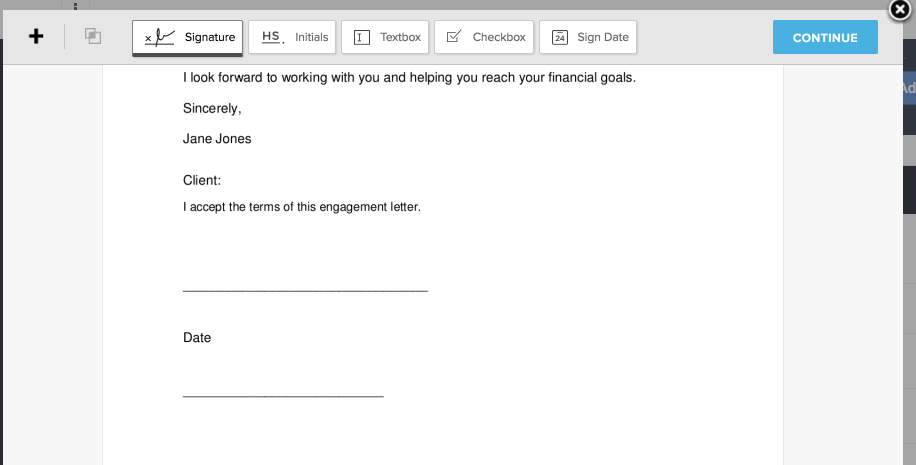 ESIGNATURE IN ADVICEPAY
Now available as an upgrade for Professional and Enterprise subscriptions. Streamline your new client workflow with eSignature in AdvicePay! We're excited to offer eSignature functionality through our partnership with HelloSign to help you simplify your client experience and workflow.
eSignature in AdvicePay allows you to:
Easily upload unlimited client agreement templates;

Send a client agreement for signature to one or multiple signers;
Send a payment agreement for signature at the same time, or separately;
Process unlimited signatures in AdvicePay for one, monthly fee;
Know you're staying compliant within the AdvicePay workflow!
Need more information?
Learn more on our website or Read the new Help desk article
♦
DESCRIPTION OF SERVICES

Save your standard descriptions of services to speed up creation of your payment requests! Learn how to enter a service description that you want to plug into your invoices in this Help Desk article.
---

We'd Love to Hear from You!

Are there features you'd like to see on AdvicePay? We'd love to hear about them! Drop us an email anytime at support@advicepay.com.

---
COMING SOON TO ADVICEPAY
Here's what's cooking in the AdvicePay kitchen. Look for these items in future Release Notes:
Redesigned AdvicePay Emails. Prepare to look customized and swanky.
Even more Email Customizations. Even. More.
Ability for Enterprise firms to allow their advisors to pay AdvicePay for their subscription. Say goodbye to that extra middleman task.
New Help Desk Search + Contact Form. Making it easier to find answers or ask for them! (BTW, we love helping you.)
New Screens for Get Paid. Simplified ways to find and sort the information you need.
New Request Payment. Because you like getting paid.
Set and Upfront Date separate from the Subscription Date. Options, options, options.
Posted by AdvicePay